Starting tomorrow, the Arludik Gallery is hosting a new show titled Merveilleux! for which I did a small ink piece. The show explores classic tales and legends, features a lot of awesome people and will ultimately be published in book form by CFSL Ink.
And so I did a minotaur. Because horns.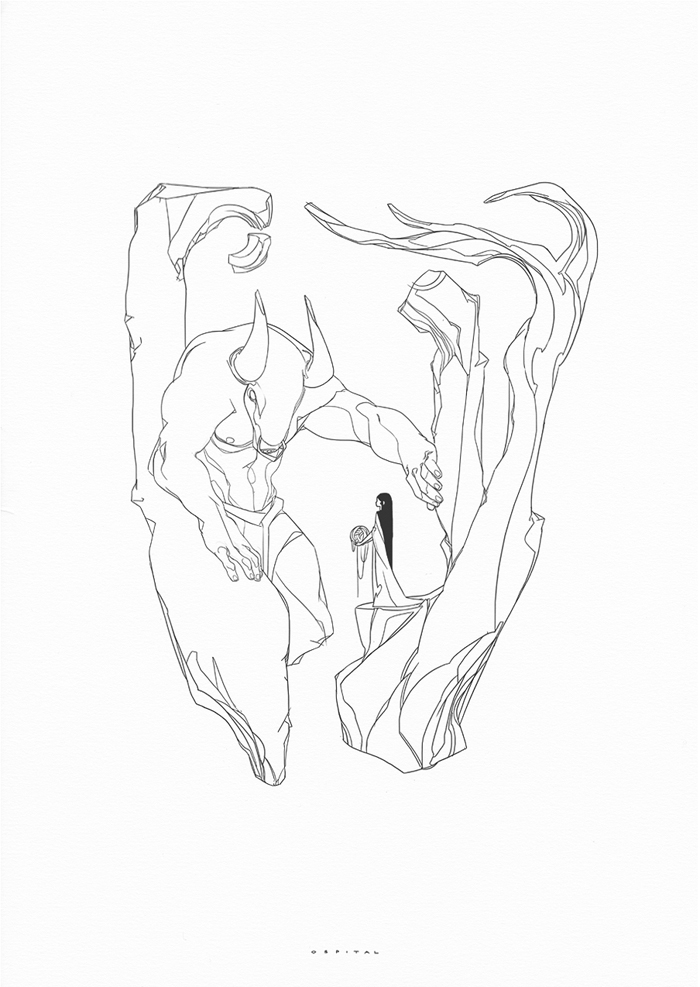 Also I will never draw anything with a .01 pen again. Ever.