right now, your mouth is a recommended place to put a sock
Redhead avec une jupe trop courte – check.
Hectolitres de sang, bidoche, zombies – check.
Rollers (la caution "je suis jeune, je suis frais, je me donne à fond t'as vu") – check.
Smoothies à l'orange (honnêtement, je préfère fraise/banane mais ça se détachait mal sur le fond) – check.
Pers abusée, bras trop courts, jambes trop longues – check.
BG pas "vide", non, non; je préfère que tu dises "épuré" s'il te plait, merci – check.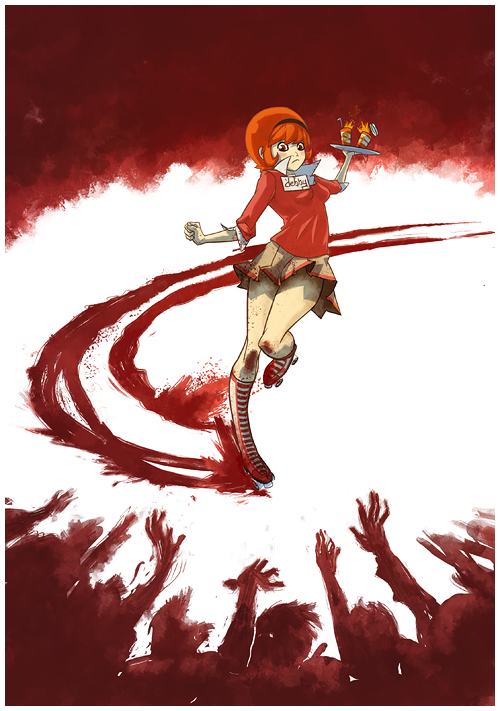 (clique donc : en grand, ça fait plus de sang)
Je vous laisse avec Kings of Power 4 Billion %, parce qu'on est large.
12 minutes de bonheur. En pixels.